VERMICULITE
S86616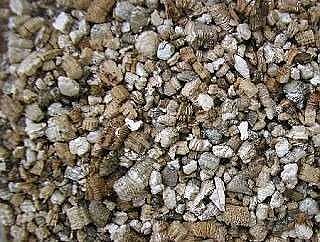 Request product information
Vermiculite is a material that comes from the expansion of a mineral at high temperatures. This material is used for its porosity and water retention capacity.
Characteristics
Vermiculite is used mixed in the substrates to improve ventilation, drainage and water retention capacity. Having a neutral pH close to 7 does not affect the plant negatively.
Vermiculite, can incorporate traces of other minerals beneficial to the plant, such as copper, magnesium or zinc, and has the ability to retain the nutrients provided by the marinade.
Application
Vermiculite is a complement to the crop that can be used in seedlings or transplants. It is advisable to mix it with peat, substrate or coconut to facilitate rooting.
Presentation
VERMICULITA Nº2
Granulometry 0.5-3mm.
S86616 100L bag.

VERMICULITA Nº3
Granulometry 1-4 mm.
S86618 100L bag.
Format / Sizing:
nº2
S/P: 33
Description: 0.5-3 mm.
Ref: S86616
nº3
S/P: 33
Description: 1-4 mm.
Ref: S86618
Request product information