PLANTAFLOR RHODODENDRON-ERDE
SAAAA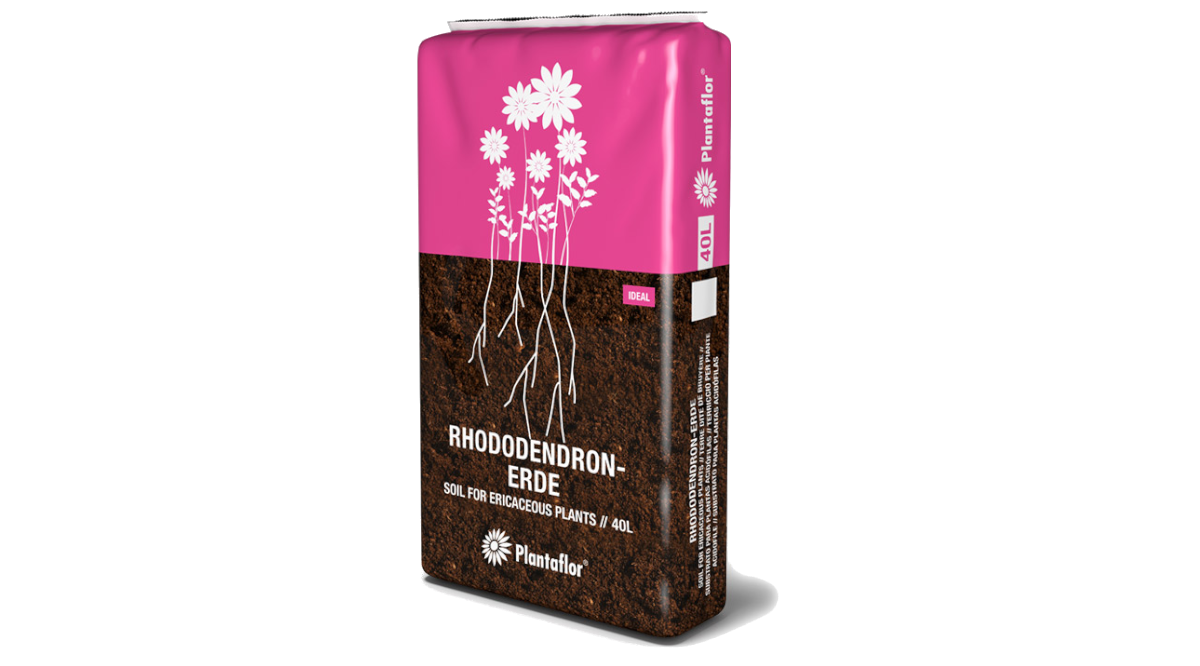 Request product information
The PLANTAFLOR RHODODENDRON-ERDE substrate has an acid pH, ideal for growing acidophilic plants such as rhododendrons, azaleas, ericaceae, camellias …
The substrate made from blond peat and black peat has been sifted to obtain a fine grain size.
PLANTAFLOR RHODODENDRON-ERDE is the former PLANTAFLOR MOORBEETERDE.
OFFICIAL PLANTAFLOR DISTRIBUTOR TO SPAIN.
Characteristics
· Culture substrate for planting acidophilic plants.
· This substrate provides rhododendrons, azaleas and ericas with the initial support necessary for healthy growth.

Composition
White peat + black peat + NPK fertilizer (18-10-20)

Procedure:
Germany
Application
It is recommended to apply a 3 cm thick layer at the bottom of the planting hole in the spring and autumn times. Deep tilling the soil is not recommended, as these types of plants have a superficial root system.
Presentation
Packaging units
40 liters
Request product information