ARTIFICIAL LAWN
B52110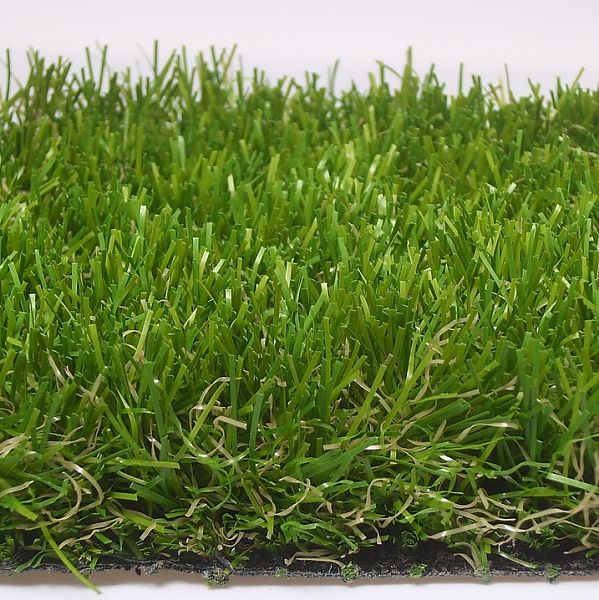 Request product information
Artificial grass for decorative and ornamental use, with an appearance, texture and touch that is difficult to distinguish from natural grass.
Grass made of polyethylene and polypropylene fiber, specific additives that characterize it for its high resistance and anti-UVA treatment, resistant to heat and extreme climatic variations.
Porous and permeable material (water and gas flows)
High integrability and visual continuity.
Fully recyclable material at the end of its useful life.
Free fixing to the ground.
Possibility of maintaining the natural soil. The substrate is not altered and there is no need to modify or alter the medium.
Thanks to its structure (density of the thread or fiber), it behaves like a living surface, recovering its original position after being stepped on (memory effect or recovery capacity).
Its technical qualities guarantee an aesthetic appearance that is completely similar to natural grass, easy and quick installation, minimal maintenance.
Its installation is simple since it incorporates filling (curl). To improve the feeling of comfort and cushion temperature differences over the material, it is advisable to incorporate silica sand at a rate of 5 kg / m2.
BURÉS artificial grass is an alternative to natural grass. It is the ideal solution to keep the grass always green, even in areas where the sun hardly comes or there is too much humidity.
Characteristics
Material
Monofilament: Polyethylene
Textured fiber (loop): Polyethylene + Polypropylene
Amount of fiber per m2
Monofilament / 4600Dtex
Textured fiber / 2200DTex
Total fibers per m2 = 6800Dtex
Color
4 shades of green (dark green / olive green + grass green / beige)
Number of stitches / m2
25,200
Stitches / 10 cm
24 stitches
Total weight
2760 g / m2 ± 10%
Thread height
40 mm
Total height
42 mm
Width of the rolls
2 m
Length of the rolls
20 m
Application
Gardening - Landscaping, Decoration, etc.
You can put artificial grass in gardens, terraces, pergolas, walls and in countless places.

Burés has the complete range of products for the installation of artificial grass: geotextiles, anti-grass nets, connection bands, adhesive and natural silicon sand.
Presentation
It comes in rolls of 2 x 20 meters
Format / Sizing:
2x20m roll
Ref: B52110
Request product information