RED POZZOLANA
P06000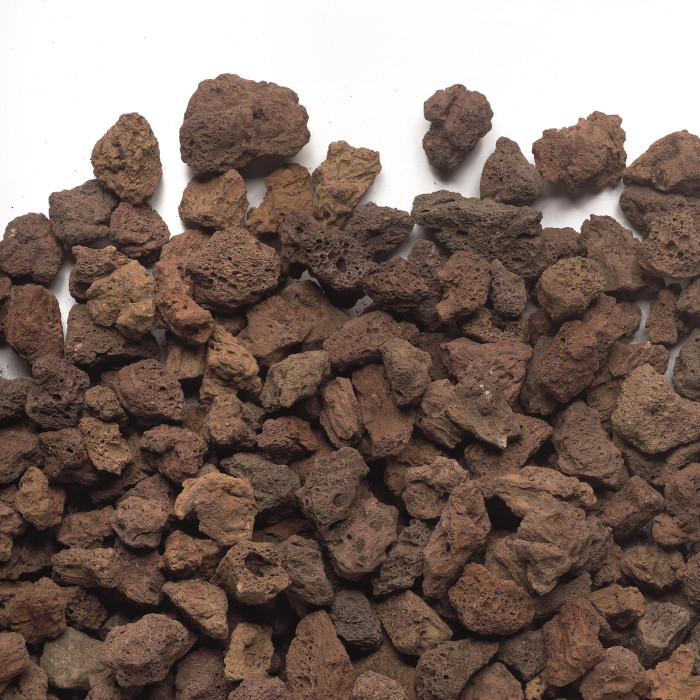 Request product information
Volcanic rock subjected to a process of sudden heating and cooling, and crushed to gravel. It has a vitrified appearance, it is a solid and insoluble material.
Its name comes from the town of "Puzzuoli", at the foot of Vesuvius, Italy. Puzolana is the name given to the ashes and volcanic stones that come from this population, but currently by this name a diversity of rocks, sands and volcanic stones are known.
Characteristics
Pozzolana is a lightweight material in relation to its size, so it offers a rustic and innovative appearance in the garden.
Suitable material for flower beds and floors, as it is aesthetic and functional. It is also the perfect substitute for lawns in arid or non-irrigated areas. Besides fulfilling an aesthetic function, it is also used as a drainage base in containers and pots, instead of placing sand.
Application
· Product suitable for decoration in gardening.
· It is ideal for application as inorganic mulching in gardens and planters.
· Suitable for use as a drain.
· It can be used to improve mixtures of growing media, offering lightness and porosity to the medium.
· Depending on size, Burés Volcanic Pozzolans can be used to create habitats in terrariums and aquariums.
Presentation
It comes in bulk in the following sizes: 4-7, 7-12, 12-18, 18-25, 25-50 mm in diameter.
Format / Sizing:
Bulk                                       BIG BAG
Red Volcanic 4/7                Red Volcanic 4/7
Ref: P06020                        Ref: B12091
Red Volcanic 7/12              Red Volcanic 7/12
Ref: P06000                        Ref: B12092
Red Volcanic 12/18           Red Volcanic 12/18
Ref: P06040                       Ref: B12094
Red Volcanic 18/25           Red Volcanic 18/25
Ref: P06045                        Ref: B12093
Red Volcanic 25/50          Red Volcanic 25/50
Ref: P06060                       Ref: B12085
Request product information