PLANTOBALT SUBSTRATE 1
S36276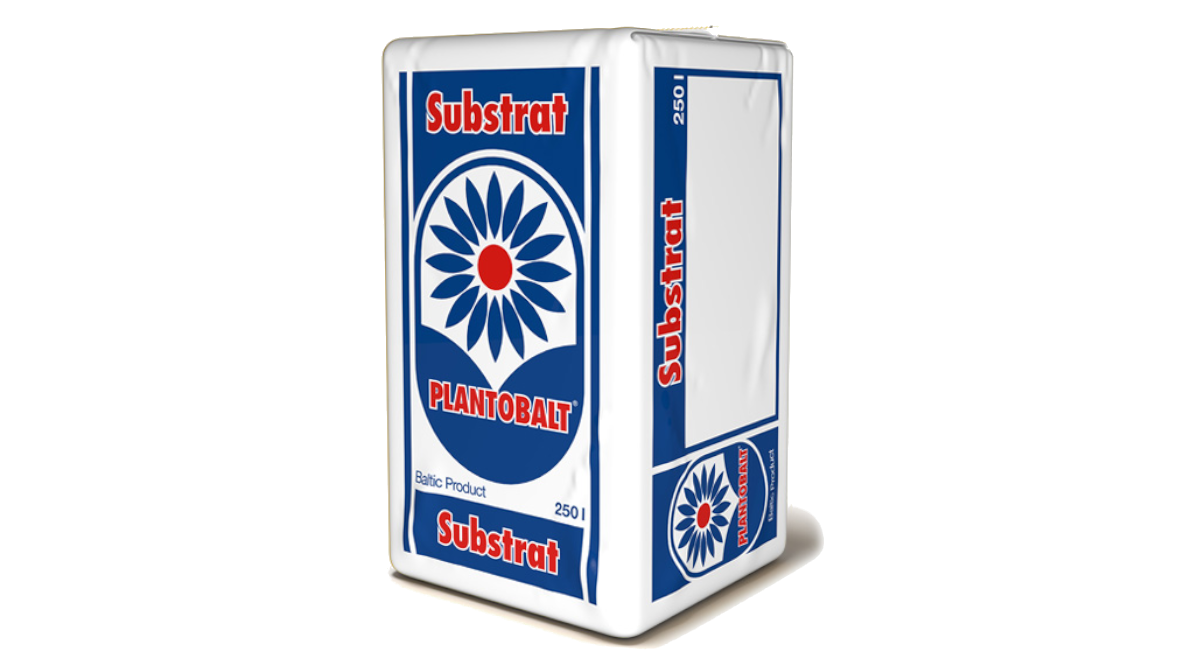 Request product information
Substrate made with 100% Sphagnum blonde peat from Latvia peat bogs. It incorporates 0.8kg fertilizer and wetting agents for hygrophilic improvement. Its fine grain size is suitable for young plants and aromatic plants.
FEATURES:
The Plantobalt Substrate 1 incorporates a professional tanning with an NPK 18-10-20 with microelements. The pH of the substrate has been corrected to 5-6. To improve the properties, it incorporates a wetting agent that improves water retention.
The substrate is presented in different granulometries and formats.
fine
S36260 250L Bullet
S36276 Bullet of 4'5m³
medium (7-20mm)
S36262 Bullet of 250L
thick (20-40mm)
S36263 Bullet of 250L
APPLICATION:
Plantobalt Substrate 0 is especially suitable for the cultivation of aromatic and young plants in containers with a diameter of less than 8 cm.

Technical specifications
Year: 2.000
Minimum order pallet: 29
Request product information