PERLITE
e30bc53ffedf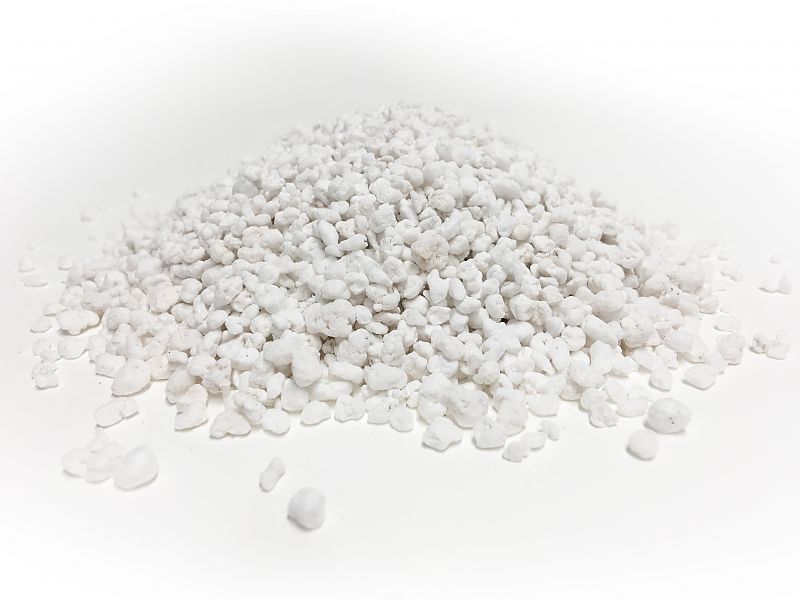 Request product information
Very porous expanded silicate mineral. In horticulture it is used to improve the permeability of the soil and to improve its aeration. In urban gardens it is used as a complement to the substrate. In gardening it is also used to improve the characteristics of air and water retention.
FEATURES:
Perlite is a material that comes from volcanic origin, it is a silicate rock, which implies a large amount of silicon (Si). This ground stone is heated to 1600º Celsius, causing the material to expand. The result of the process makes this expanded perlite extremely light and can absorb its weight so many times in water.
This stone incorporated into a substrate increases soil oxygenation, while increasing water retention. Perlite is an inert material, and has a neutral pH (close to 7).
PERLITA A-13
S88607 100L bag
S86609 Big-bag 1'2m³
PERLITA B-10
S86606 100L bag
PERLITA B-12
S86612 100L bag
APPLICATION:
Perlite can be used in hydroponics crops or mixed in gardening and nursery substrates. The use of perlite does not alter the properties of coconut fiber, peat, or the compound.

Format / Sizing
A-13 BIG BAG
Ref: S86609
A-13 100 l.(bag)
S/P: 33
Ref: S86607
B-10 100 l.(bag)
S/P: 33
Ref: S86606
Request product information