FERTIGREEN PREMIUM
S59600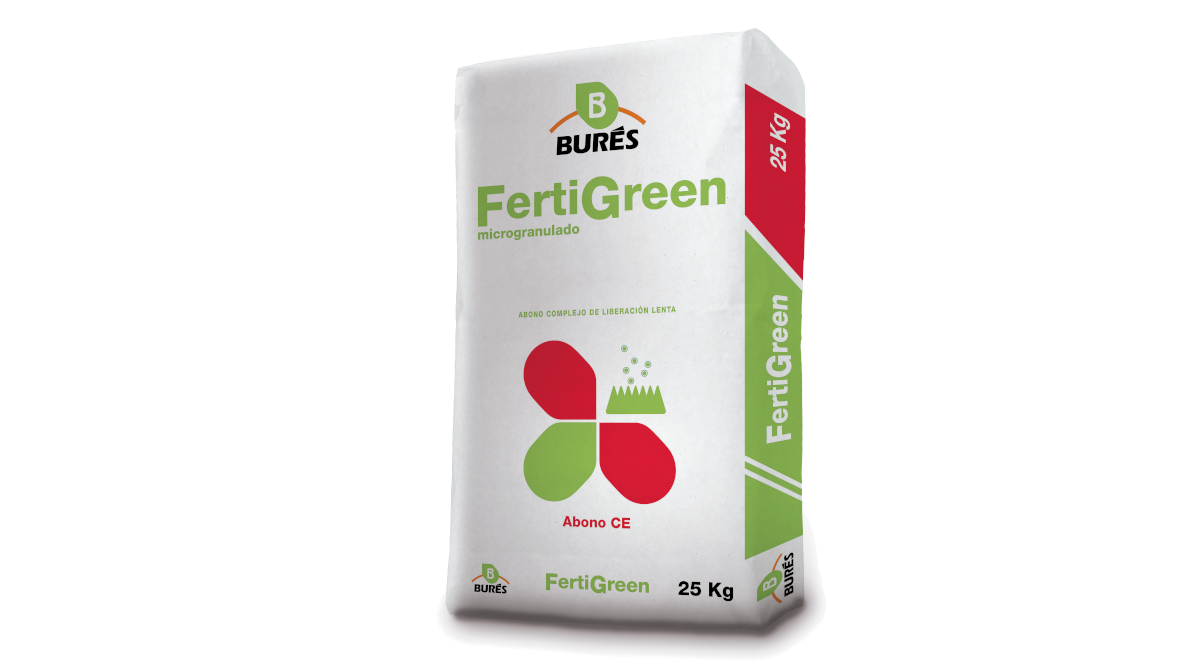 Request product information
FertiGreen belongs to the range of fertilizers for gardening, landscaping and for all types of lawns of BURÉS PROFESIONAL.
All plants, whatever they may be, need the right input of nitrogen, phosphorus and potassium, as well as other microelements. The lack of nutrients or a wrong proportion can cause a deterioration of the lawn. FertiGreen is ideal for parks and gardens, green areas, public gardens and container plants …
FertiGreen slow-release fertilizers are made from urea-methylene and UFFLEX ™, an urea nitrification inhibitor. Rational fertilization contributes to the conservation of the environment, avoiding soil contamination. FertiGreen optimizes the nutrient flow, leaving it to the appropriate extent, avoiding excessive losses due to washing, leaching or decay.
As a general rule, green areas need a contribution of NPK with a 2-1-2 ratio.
Characteristics
FertiGreen PREMIUM is a microgranulated mineral mineral fertilizer with a NPK 15-7-15 + 3MgO, a formulation designed for an application throughout the year.
FertiGreen PREMIUM contains 6% of slow release nitrogen. It has a very low solubility and decomposes very slowly by releasing ammonia that allows the fertilizer cycle to be 4 months until all nitrogen is released.
Application
FertiGreen PREMIUM is presented in a microgranulated format for better absorption of nutrients by the plant and an effective and convenient application. The standard dose is 20-35g / m2 (200-350kg / ha).
Presentation
It comes in 25kg bags
Format / Sizing:
25 kg. (bag)
S/P: 40
C/B: 8426580 00040 7
Description: 15-6-15s+2Mg0
Ref: S59600
Request product information