AQUAFERTIL 0-15-40 +3MgO
S67011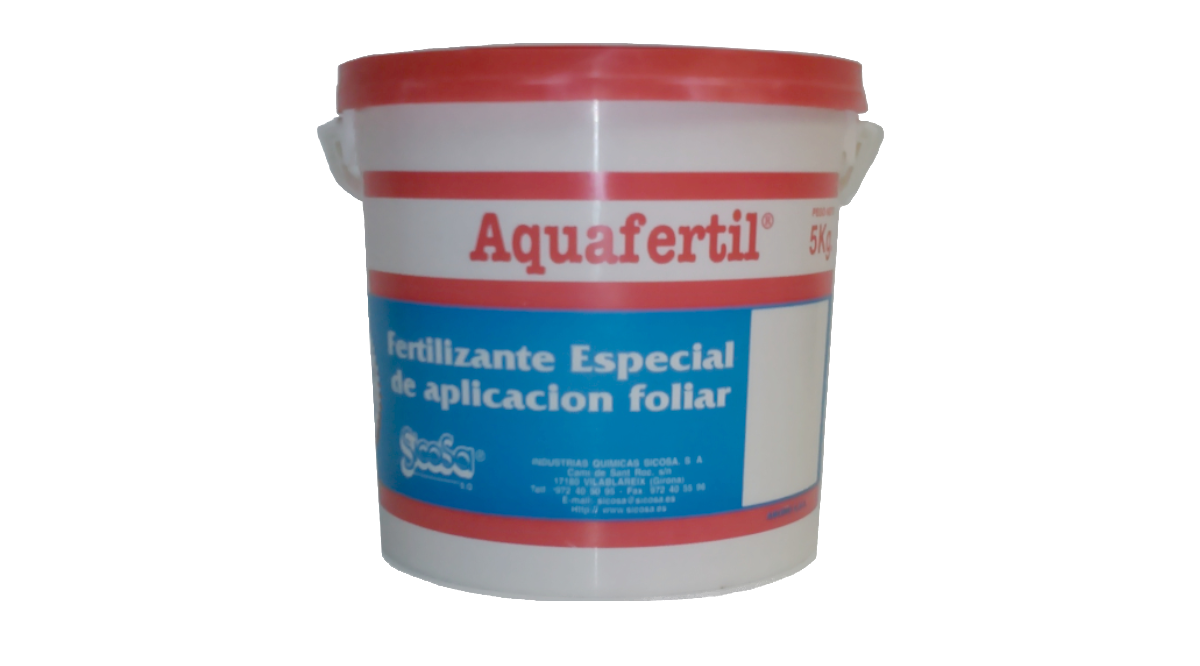 Request product information
AQUAFERTIL is a soluble EC fertilizer poor in chlorides for foliar application.
Its application by spraying allows the aerial part of the crop to be easily assimilated by the plant.
The yield of assimilation of the nutrients provided is about 95%, more than double that in a root application under favorable conditions.
Characteristics
The formulation 0-15-40 + 3MgO is especially indicated for the last stages of the crop, when the needs of potassium and phosphorus are higher. Recommended for cultivation of ornamental, horticultural and fruit plants.
It gives the crop resistance to adverse environmental conditions and the attack of pathogens, especially in potassium-rich formulations.
The pH of Aquafertil is slightly acidic to prevent burns anywhere on the plant.
It increases the resistance of the plant to the transplant, stimulating the root development in the seedlings.
Increased and greater development in flowering, especially ornamental plants: homogenizes and intensifies flowering processes.
Application
To apply Aquafertil it is necessary to dissolve the appropriate amounts in a water tank and apply with a spray.
It can be applied simultaneously with other phytosanitary treatments, until there is no incompatibility described, and its pH exceeds 8.5.
Presentation
The product is packed in plastic buckets of 5 kg capacity.
Format / Sizing:
5 Kg. (drum)
Ref: S67011
Request product information