VIGORHUMUS COMPLEX
S22121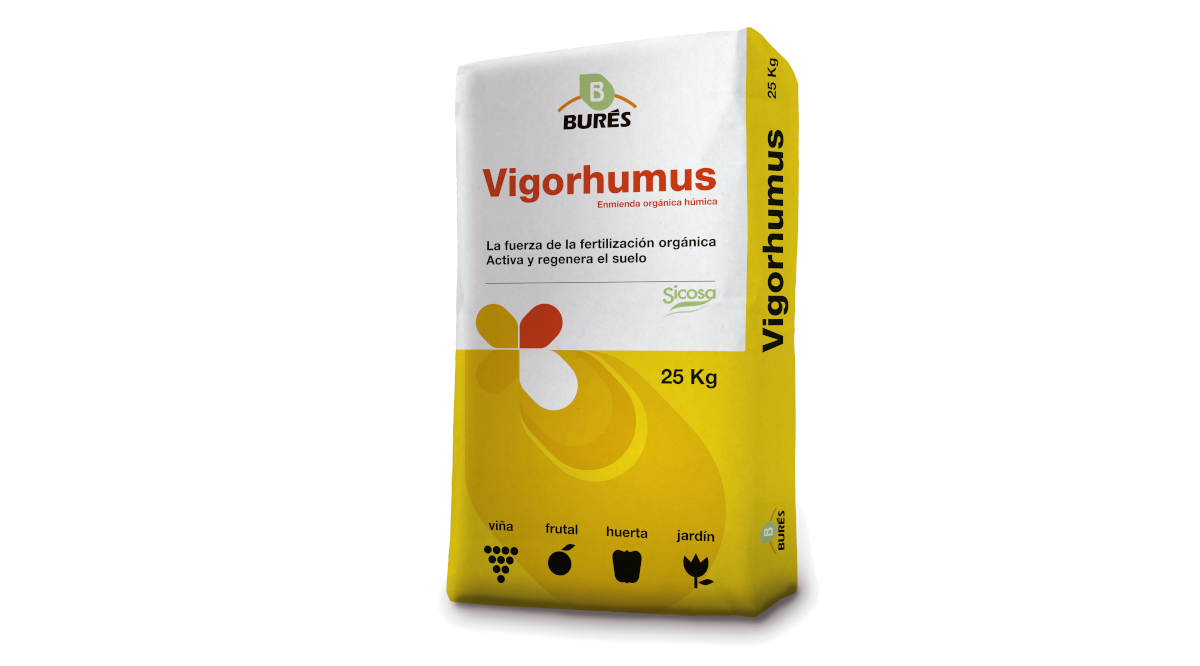 Request product information
Organic-mineral triple-8 (8-8-8) fertilizer certified for organic farming that guarantees humic organic matter and a minimum content of secondary macronutrients and micronutrients. Its proportions in balanced primary macronutrients and its content of 50% minimum organic matter make VIGORHUMUS COMPLEX an organo-mineral fertilizer recommended for annual cycle crops.
VIGORHUMUS COMPLEX is registered in the Fertilizer Products Registry with file number F0003063 / 2027, according to Royal Decree 506/2013 on fertilizer products.
Characteristics
It provides a high and balanced wealth of main macronutrients. They provide crops in a vegetative state with an optimal development, since their high contribution of macronutrients prevents phytotoxicities. It is recommended for maintenance of crops and the initial phase of the vegetative state. It is specially designed for agricultural crops. Its content in organic matter is also remarkable, which improves the nutrient absorption capacity of the soil by the plant and directly affects its physical and chemical structure.
Application
VIGORHUMUS COMPLEX uses as a base or cover fertilizer. For multi-annual or woody crops a superficial application is recommended, creating a mantle. Its application as a base fertilizer allows the product to be incorporated homogeneously throughout the entire surface of the soil, favoring its structure and porosity. It is recommended to incorporate the product into the soil structure through superficial agricultural work.
Presentation
Product in powder format and served in a 25 kg bag, Big-bag or bulk.
Format / Sizing:
25 kg. (bag)
S/P: 50
Ref: S22121
Bulk
Ref: S22122
BIG BAG
Ref: S22124
Request product information