ENERVIT VEGETAL
P03900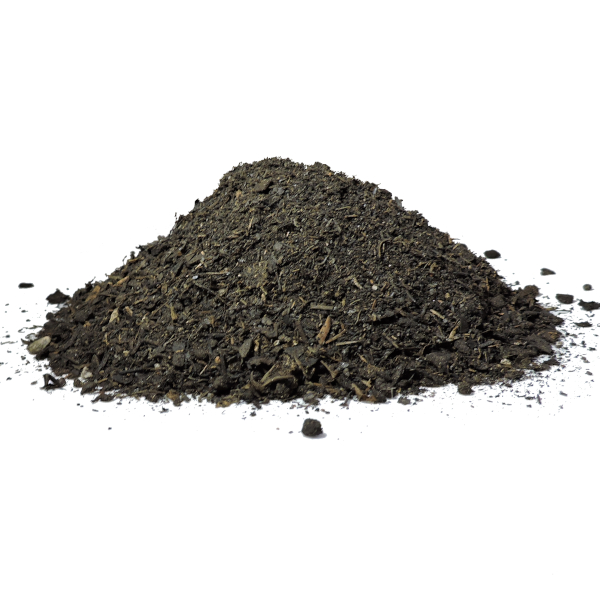 Request product information
ENERVIT VEGETAL is an organic amendment with an important fertilizing richness due to its contribution in nitrogen and microorganisms. The brown coffee component is a material with a high potential for humic performance.
Our product represents an economic and quality alternative to the organic amendments currently existing on the market.
High organic matter content. The order of 30-36% s.m.s. It provides an improvement in the structure and in the water retention capacity of the soil, as well as in its cation exchange capacity, a fundamental characteristic in the nutrient dynamics of the soil-plant system.
The nature of the organic matter provided by ENERVIT VEGETAL highlights its high total humic fraction (around 13%), of which 8% corresponds to humic acids.
Especially indicated in the sector of agriculture, fruit growing, landscaping and large green areas. It has been conceived with a high vegetable fraction, enriched with bio-stabilized organic material.
Characteristics
Enervit VEGETAL b> és un producte estable físic-químicament i amb una qualitat sanitària òptima i comprovada. La seva fabricació es realitza a partir de productes vegetals i orgànics, els quals són sotmesos a un procés de compostatge aerobi durant un període aproximat de 3 mesos.
Durant el procés, és higienitzat mitjançant un sistema de ventilació forçada en el qual s'assoleixen temperatures superiors als 70ºC durant diverses hores, el que assegura l'eliminació de microorganismes patògens, llavors d'adventícies i olors en el producte final.
Tot el procés de fabricació, així com el producte final, està sotmès als nostres rigorosos controls de qualitat certificats per les Normes ISO-9001 i 14001, amb la finalitat de garantir la satisfacció dels nostres clients, així com el respecte pel Medi Ambient a totes les nostres activitats.
Application
ENERVIT VEGETAL is used as an organic soil amendment. It is applied by mixing it with the soil on which it is planned to plant or improve its structure. The application dose is 40 to 100 kg of ENERVIT VEGETAL per 100 m2 of land area to improve. After a quick work of incorporation and homogenization of the product at an approximate depth of 7 cm in the ground, planting can be done immediately.
Format / Sizing:
Bulk                      Big Bag
Ref: P03900       Ref: B03901
Request product information